I don't come from a military family, nor was I raised with any real political discussion or  thoughts about country. Yet, in my twenties I started paying attention to history and even more so in the last decade, I've grown to be highly patriotic. There was no significant reason why other than maturing enough to realize that we truly live in a great nation and freedom really isn't free.
Catching a bit of the D-Day celebrations on the news yesterday once again touched my heart and mind. Veterans who served 75 years ago had patriotism – a love of country – and understanding of history and the importance of serving that is lacking in contemporary society. Our 20-somethings struggle to answer questions such as, "What is D-Day?" "When was WWII and why did it start?" My own 20-somethings included.
Even us 50-somethings can't fully relate to some of the news tag lines from yesterday:
My grandmother widowed at 18. She still feels that grave loss 75 years after D-Day.
We had to go down and clean up the bodies on the beaches because we had new troops coming in.
When service transcended party: D-Day, my dad and Gen. Dwight Eisenhower.
War is terrible. Tragic. D-Day was those things. It also was heroic and necessary. Younger generations of Americans won't understand what happened on June 6, 1944, unless they are inspired to learn it.
Years ago when I started talking politics and studying history, I brought topics into my college classroom, encouraging students to be engaged. They were. I learned that there is a big difference between reading your 6th grade textbook and bringing history and politics to life by making a practical connection to modern living. I also raised my kids to be politically engaged in the last few years and encourage all young adults to study and understand why they believe what they profess to believe.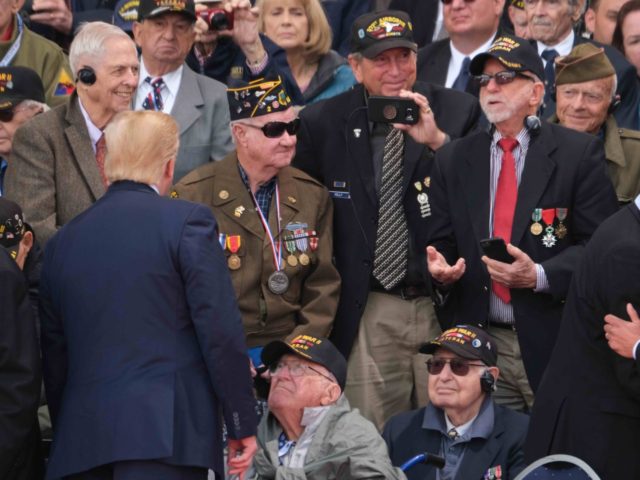 In a world where taking time to read, learn and pay attention longer than five minutes is rare, I'm going to take six minutes (wink) and continue talking to my 20-somethings about history and its relevance to our future as Americans.
The next chance to really celebrate this amazing nation is July 4th (and of course wear red, white and blue on Flag Day, June 14th!). I plan to take time to honor our nation and thank those who serve.
Happy Weekend to All! 🙂